Easily Transition from the Military to the Millwrights
Your military occupational specialty (MOS) may have already prepared you to be a millwright if your experience includes industrial, diesel, turbine, track, hydraulics, automotive, aircraft, or other mechanical MOS. All veterans are strongly encouraged to apply.
A Career with Exceptional Pay & Benefits
Health Insurance (personal and dependents)
Lifetime Skill Training (no cost)
Employer-Defined Benefits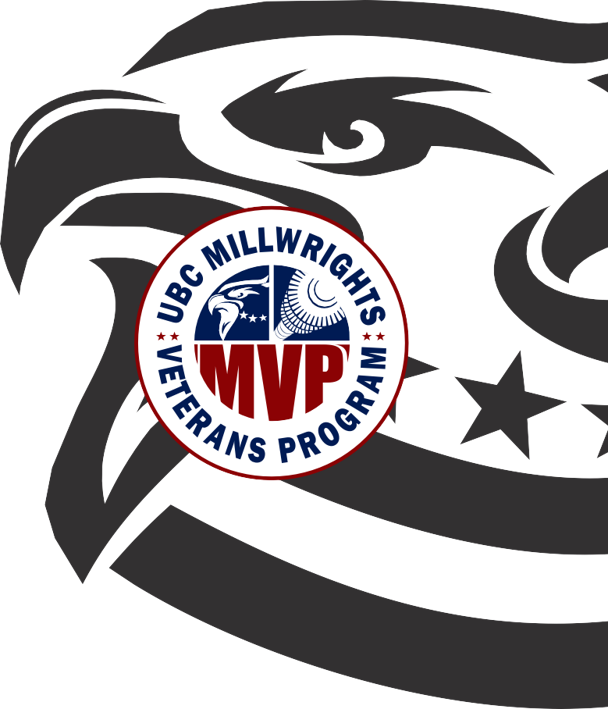 Choose a Career with Precision Tradespeople
The largest workforce of skilled, professional millwrights whose pinpoint accuracy and expertise in all rotating equipment are sought after for maintenance, repairs, new installations, and upgrades of all types of rotating equipment in major industries.
Some Industries Served by UBC Millwrights
Food & Beverage Process Plants
Pulp & Paper Process Plants
Pharmaceutical Process Plants
Steel & Alloys Process Plants
Close
Get Started with the Millwrights Veterans Program
Sign-Up Process
Attend a TPA Recruitment Briefing
Sign up for Millwrights Veterans Program (MVP) with your CSP
Register with an MVP Instructor or UBC millwrights staff member
Complete the Intake Assessment & Application
Complete the MVP interview & orientation process
Provide Commanding Officer written approval
Register for training session
Close